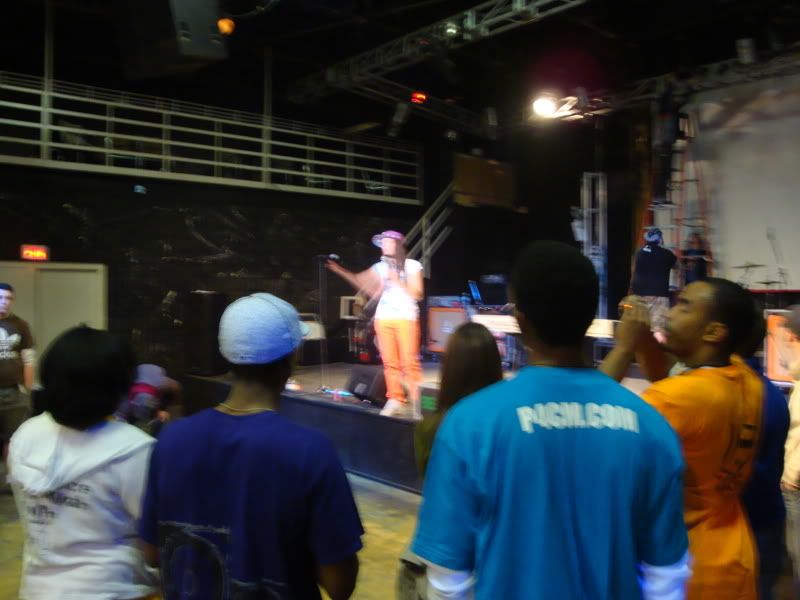 A while back I took a group of people including "Onetruth" to burlington to the one year aniversary of the keepin it real crew. Laura Bronson a writer I met a while back was putting on the event and invited me out. Also on the guest list was "Sonz" from the legendary Gospel Graffiti Crew. He's the closest member to me only a couple hours away and we still hadn't met. He is one seriously nice dude real kind and genuine joyful and nice I felt this instant connection like I said really nice personable dude.


He had a gift for me when I met him and he was just a nice solid dude, he recently married just like me so I got to meet his lovely wife who is also a breakdancer/writer like sonz, it was cool to see.
The event was really cool they had an indoor skate demo, rappers, a live DJ, they let us paint on basically whatever we wanted inside, lots of kids, a backstage area for the "performers" with free pizza and crispers.
This is the only picture I could grab of the whole production it's pretty bad but from left to right is onetruth's skull, my fist, sonz' psalm piece and his wifes piece is next to his.
Sonz and me bombed some walls upstairs too.