We drove from regina and went to Saskatoon. As we were driving we noticed that we needed to stop for gas so we eventually pulled off to a gas station... that was closed for renovations and they said the next gas station was 120km away. There was no way we were going to make it 200 km on the gas we had, so we prayed. As it turns out the guy at the hardware store was wrong and there was an open gas station 10-15 minutes down the way (phew). So we filled it up and got back on the road... going the wrong way. Camer had pulled off and started going the wrong way down the highway I was the first to notice and started screaming, Cam pulled off and in a tone fitting a californian asked why I was so tence. Amp had also noticed but just quietyly asked barely audibly "yo, dude are we going the right way?"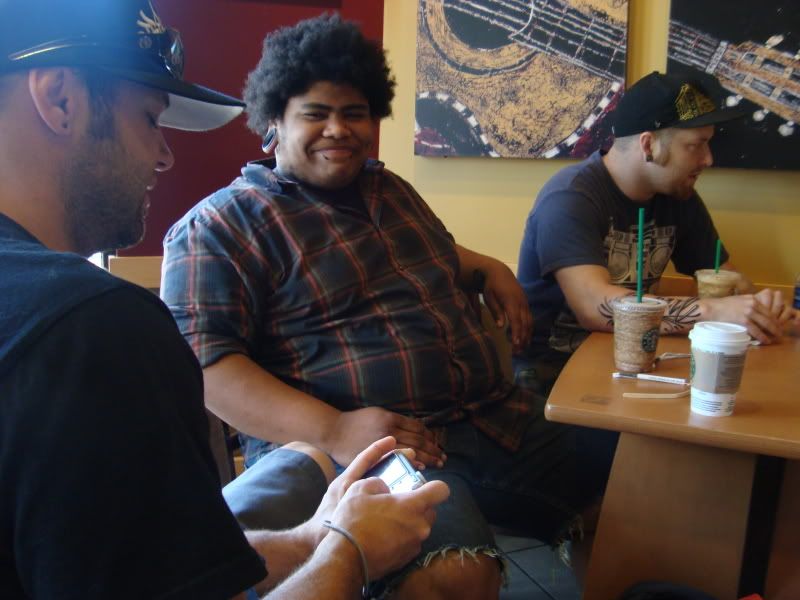 We arrived in Saskatoon alive and roughly on time met up with the people from the church and Sonz. We started laying things out but we had a few little hiccupps from the church pastor who wanted some things changed at the last minute. Camer patiently went through it with the pastor and agreed to some changes he suggested the crew wasn't peticularily happy but we started sketching out the changes and eventually started painting.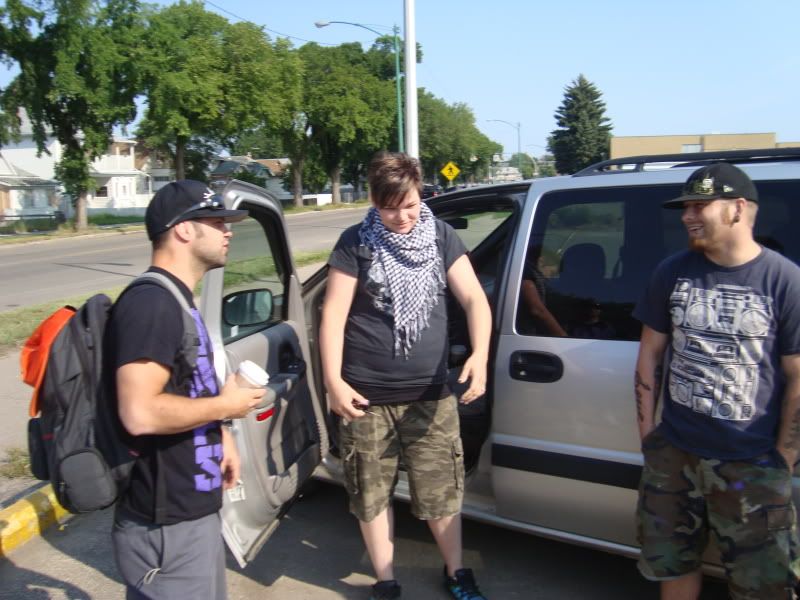 I took my time and didn't really start doing too much I was taking it easy and just letting Cowboy and Camer and the pastor make the decisions. At one point cowboy looked over at me and asked my why I hadn't started and I told him I was just taking my time. I figured that honestly camer and cowboy would be painting most of the wall and that I would run out of things to paint and eventually just stand around waiting kinda like I had earlier on in the trip. So to make sure I was painting for the next 3 days I was gonna take those three days to do the one section entrusted to me. However, both cowboy and camer suggested I really move fast and then start on such and such. We met our host family but to be honest I was exausted by the end of the day and I felt really bad about not making small talk but I just crashed on the bed they provided they seemed really nice though.